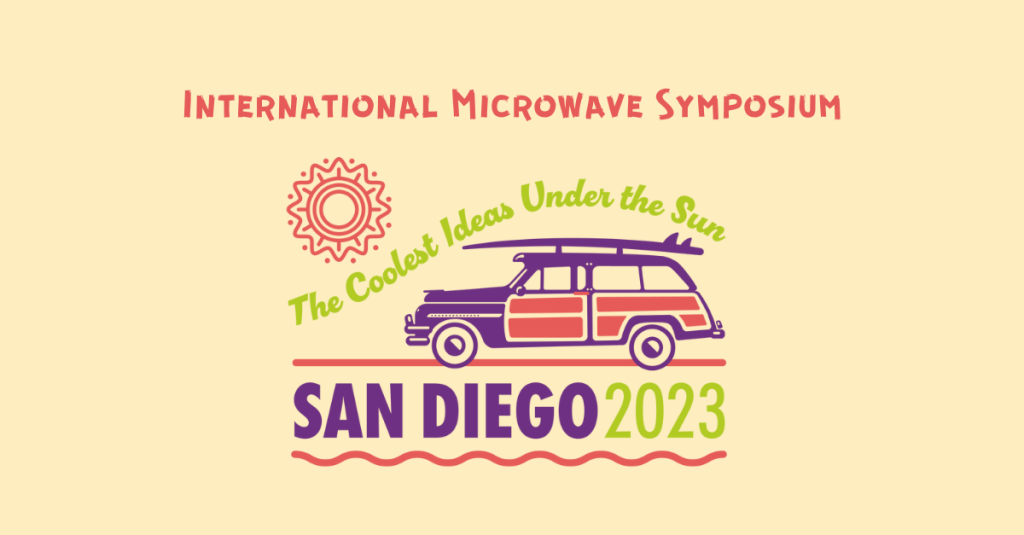 mmTron Heading to the 2023 International Microwave Symposium
In San Diego to Unleash the mmWave Frontier — mmTron will be exhibiting at next week's International Microwave Symposium (IMS) in San Diego, the first IMS for us. Stop by our booth (#343) to learn about our mission to develop disruptive MMICs that extend output power, linearity, and efficiency — simultaneously — to extend the reach and data capacity of mmWave communications systems.
MicroApps Presentation — mmTron's approach to this power, linearity, and efficiency challenge will be explained by Seyed Tabatabaei, founder, president, and CEO of mmTron, in his MicroApps presentation "mmWave PAs: Why Sacrifice High Power for Linearity?" It's scheduled for Wednesday, June 14, at 1:00 p.m., in the MicroApps theater on the exhibition floor.
Differential to Single-Ended High-Speed DAC Interface — At IMS, mmTron will be highlighting a unique IC module that converts the differential output of a high-speed digital-to-analog converter (DAC) to a clean, low noise, single-ended RF signal. The TMC160 integrates anti-alias filters, quasi-differential low noise amplifiers, and a balun with bias T in a 7 mm x 7 mm surface-mount package. We will be demonstrating the TMC160 with a Texas Instruments high-speed DAC.
Distributed Amplifier Family — As part of our focus on mmWave, we've designed a family of broadband distributed amplifier MMICs with upper frequencies from 20 to 160 GHz for applications like instrumentation and EW. The TMC774, with a frequency response from DC to 160 GHz, is well suited to support 6G R&D.
For More Information — We hope to see you at IMS2023, but if you can't attend, you can review our products on mmTron's website and then contact us to discuss how our MMICs can help improve the performance of your system.