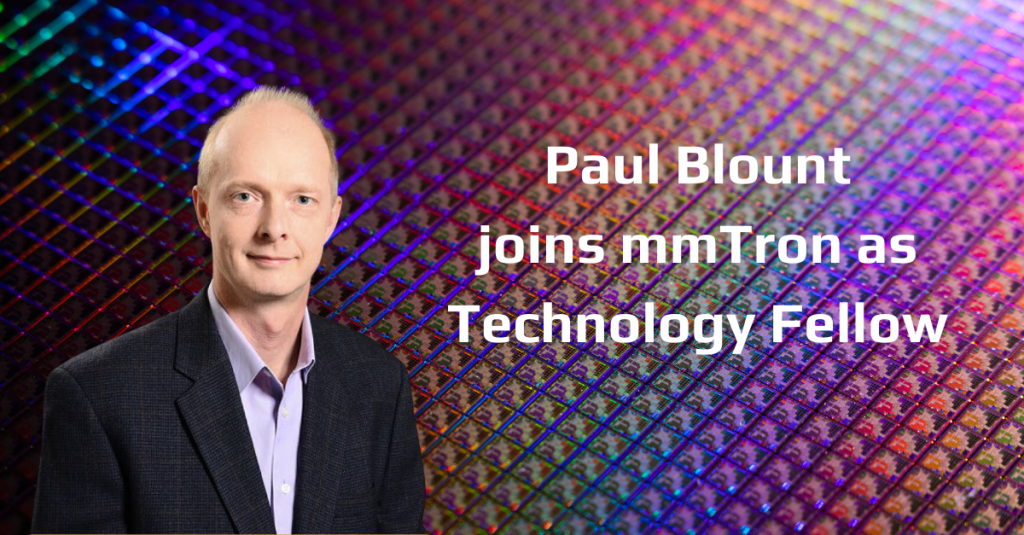 MMIC Industry Veteran Paul Blount Joins mmTron as Technology Fellow
mmTron is pleased to announce that Paul Blount has joined the company as a Technology Fellow. In this role, he will design MMIC products, focusing on low noise and high linearity amplifiers, and help mmTron's leadership team develop the operations infrastructure to accelerate growth.
"We are very fortunate to have Paul at mmTron," said Seyed Tabatabaei, mmTron founder and CEO. "Paul will contribute his deep MMIC design expertise to expand our product portfolio and his business experience from Custom MMIC, which he grew into a successful and highly regarded MMIC supplier."
Blount started Custom MMIC in his basement in 2006. Over the next 15 years, he led the company to become a major supplier of MMICs for defense, satellite, instrumentation, and commercial systems. Custom MMIC was acquired by Qorvo for $96 million in 2020.
"Even as president and CEO of Custom MMIC, I spent time doing MMIC design and staying close to the technology," said Blount. "Joining mmTron gives me the opportunity to stay at the forefront of mmWave MMIC design, exploring new ideas to help mmTron push their MMIC performance in the mmWave and sub-THz bands."
Before starting Custom MMIC, Blount was a senior design engineer at Hittite Microwave, where he was a leading contributor to many product lines launched by Hittite. Before Hittite, he worked at Alpha Industries (now Skyworks) and Thorn EMI Electronics.